International Conference on Computer and Computing Science 2024
13jun(jun 13)9:00 am14(jun 14)5:00 pmInternational Conference on Computer and Computing Science 2024ICCCS 2024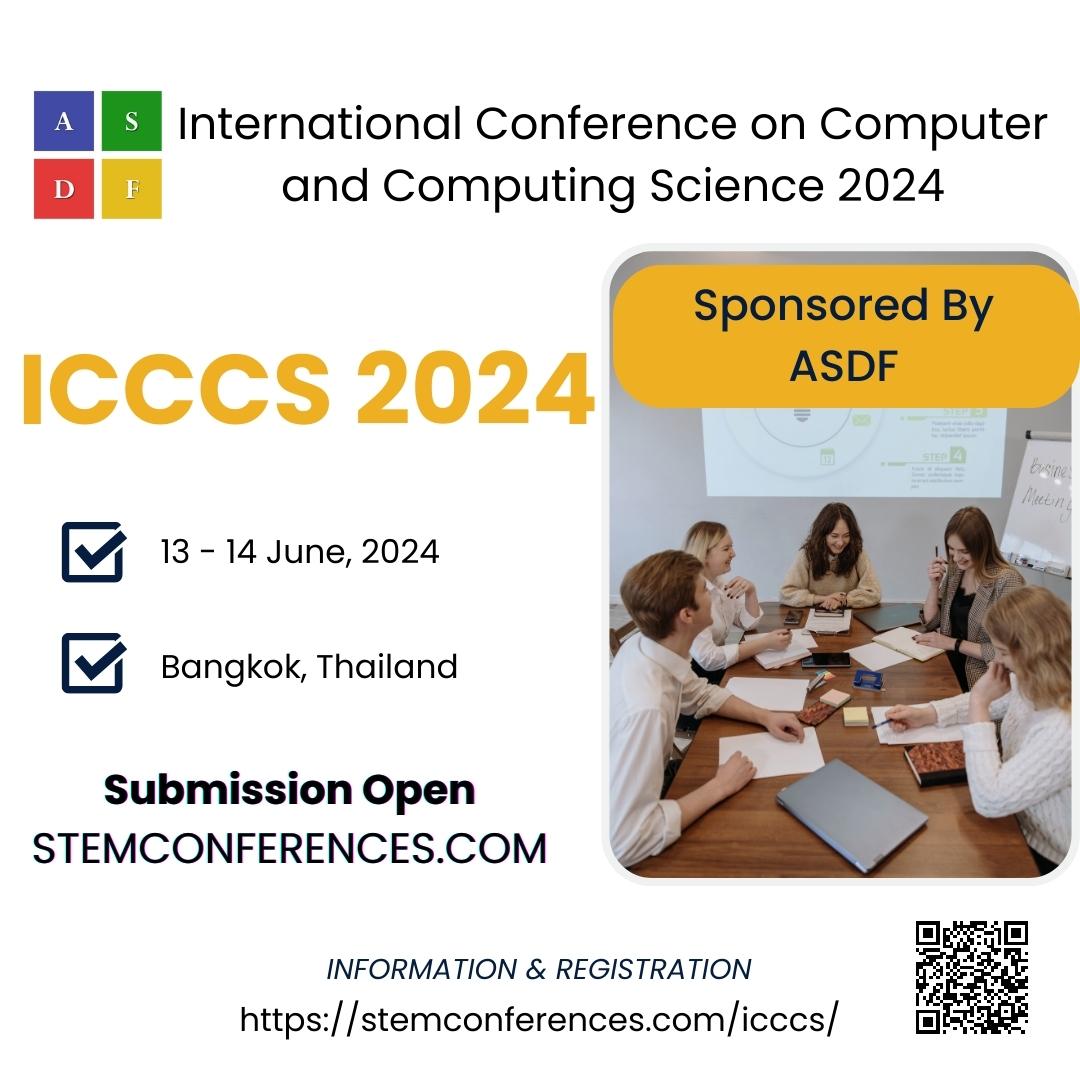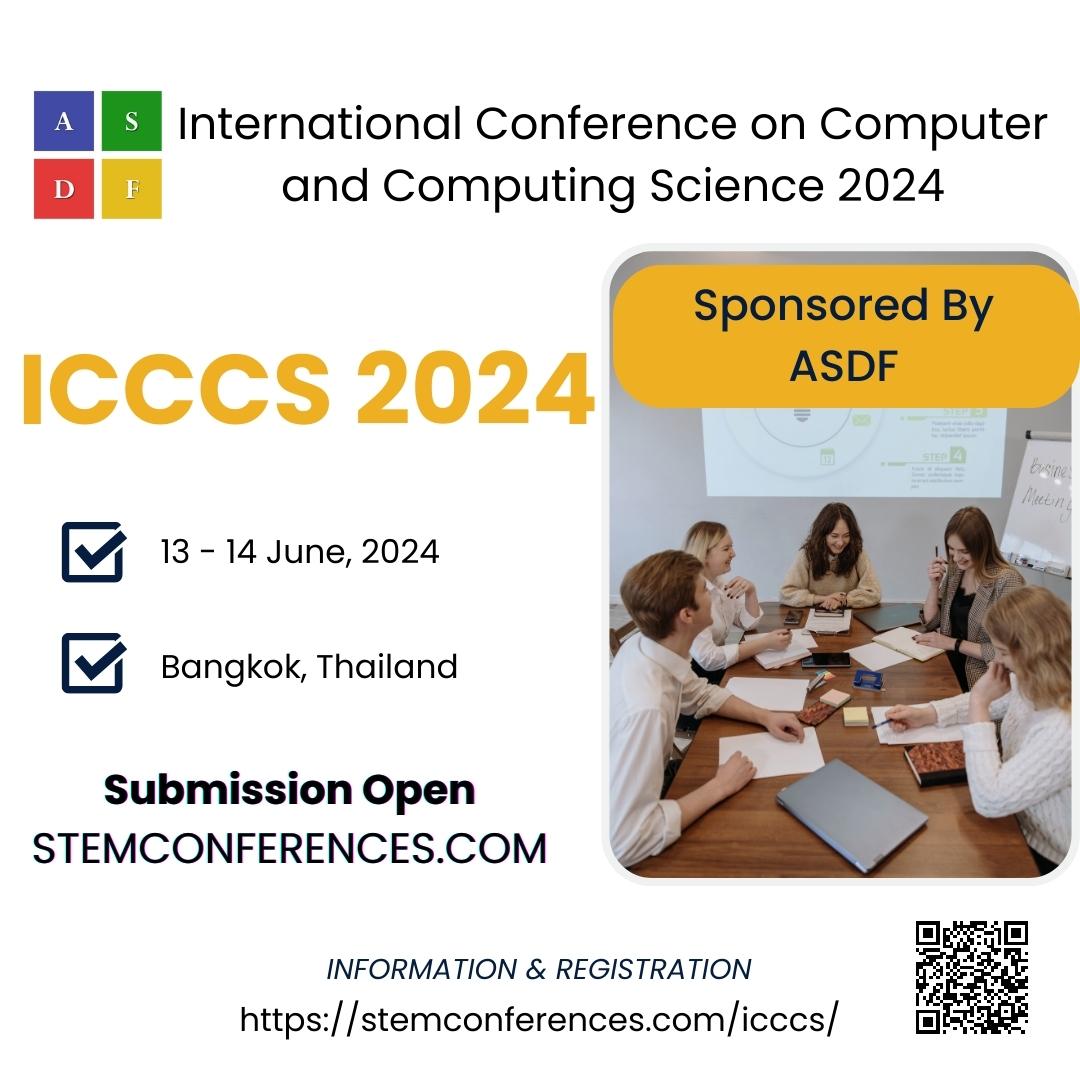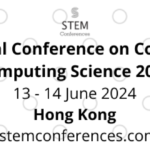 Event Details

CCS 2024 will be the most comprehensive conference focused on the various aspects of advances in Computer and Computing Science. Our Conference provides a chance for academic and industry professionals to discuss recent progress in the area of Computer and Computing Science.

The goal of this conference is to bring together researchers from academia and industry as well as practitioners to share ideas, problems, and solutions relating to the multifaceted aspects of Computer and Computing Science.

All papers accepted and registered will be included in STEM Proceedings and selected papers will be included in SCOPUS and EI journals.
Tracks of the Conference
Architecture and Civil Engineering with Computer
Artificial Intelligence
Astrophysics
Autonomic Computing
Bioinformatics
Biometric Modeling
Bio-science and Bio-technology
CAD/CAM
Cloud Computing
Cluster Computing
Computational Intelligence and Intelligent Systems
Computational Biology
Computational Chemistry
Computational Combustion
Computational Electromagnetics
Computational Fluid Dynamics
Computational Geometry
Computational Journalism
Computational Mathematics
Computational Mechanics
Computational Physics
Computer and Network Architecture
Computer Applications
Computer Applications for Art
Computer Graphics
Control and Automation
Data Mining
Education and Learning Techology
Environmental, Climate and Weather Modeling
Financial and Economical Modeling
Geographical Information Systems
Geology and Geophysics
Geometric Modeling
Grid and Semantic Grid Computing
Image and Signal Processing
Information Retrieval
Information Technology
Learning Technologies
Medical Applications
MIS
Mobile Computing
Multimedia Applications
Nuclear Physics
Numerical Methods and Algorithms
P2P Computing
Parallel and Distributed Computing
Pattern Recognition
Reliability Engineering
Risk Analysis
Scientific Databases
Scientific Visualization
Security Engineering
Smart Home and Technology
Software Engineering
Supercomputing
Transportation with IT Technology
Ubiquitous Technology
Web 2.0
Web Based Computing
Web3D, Virtual and Augmented Reality
Workflow Design and Practice
Paper Submission and Publication
All papers should be submitted by an online system for review (at least 3 pages). Every submitted paper will be carefully reviewed by at least three members of the International Program Committee.
Authors should submit a paper in English, carefully checked for correct grammar and spelling, addressing one or several of the conference areas or topics. Each paper should clearly indicate the nature of its technical/scientific contribution, and the problems, domains or environments to which it is applicable. Only original papers should be submitted. Authors are advised to follow ethical norms regarding plagiarism and self-plagiarism thoroughly before submitting and must make sure that their submissions do not substantially overlap work that has been published elsewhere or simultaneously submitted to a journal or another conference with proceedings. Papers that contain any form of plagiarism will be rejected without reviews.
Authors can submit their work in the form of a Regular Paper, representing completed and validated research, or as a Position Paper, portraying a short report of work in progress or an arguable opinion about an issue discussing ideas, facts, situations, methods, procedures or results of scientific research focused on one of the conference topic areas. All papers must be submitted through the online submission platform. After the paper submission has been successfully completed, authors will receive an automatic confirmation e-mail. All the papers should be 6 pages in length.
Article/Paper Submissions Link: https://mysubmissions.online/stem-conferences-a-2024/
Registration: https://www.tickettailor.com/events/stemconferences/936575
Time

13 (Thursday) 9:00 am - 14 (Friday) 5:00 pm
Location

Bangkok, Thailand[Physical/Online]