International Conference On Physical Education, Sport Science And Health Tourism 2023
13may(may 13)9:00 am14(may 14)6:00 pmInternational Conference On Physical Education, Sport Science And Health Tourism 2023ICPESSHT 2023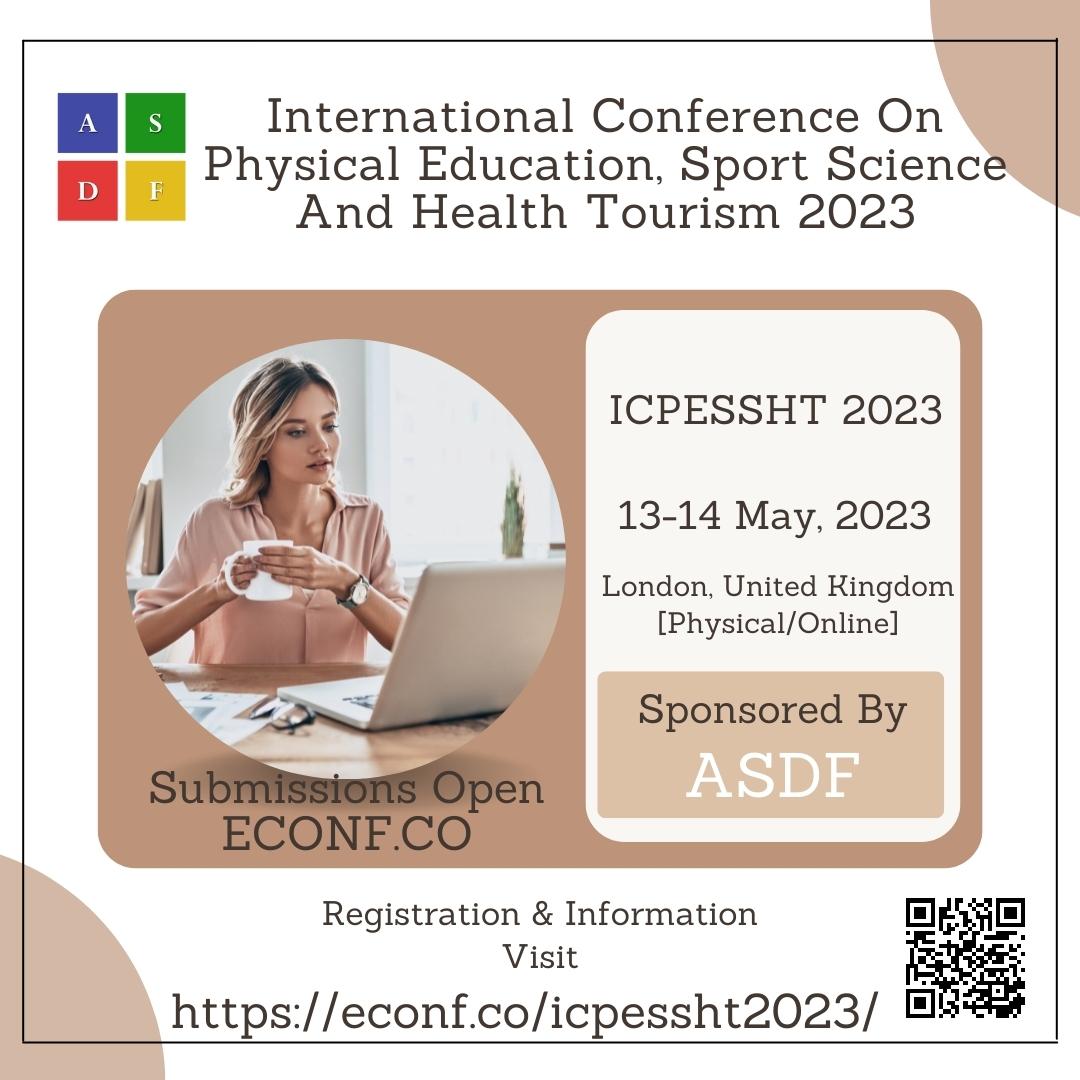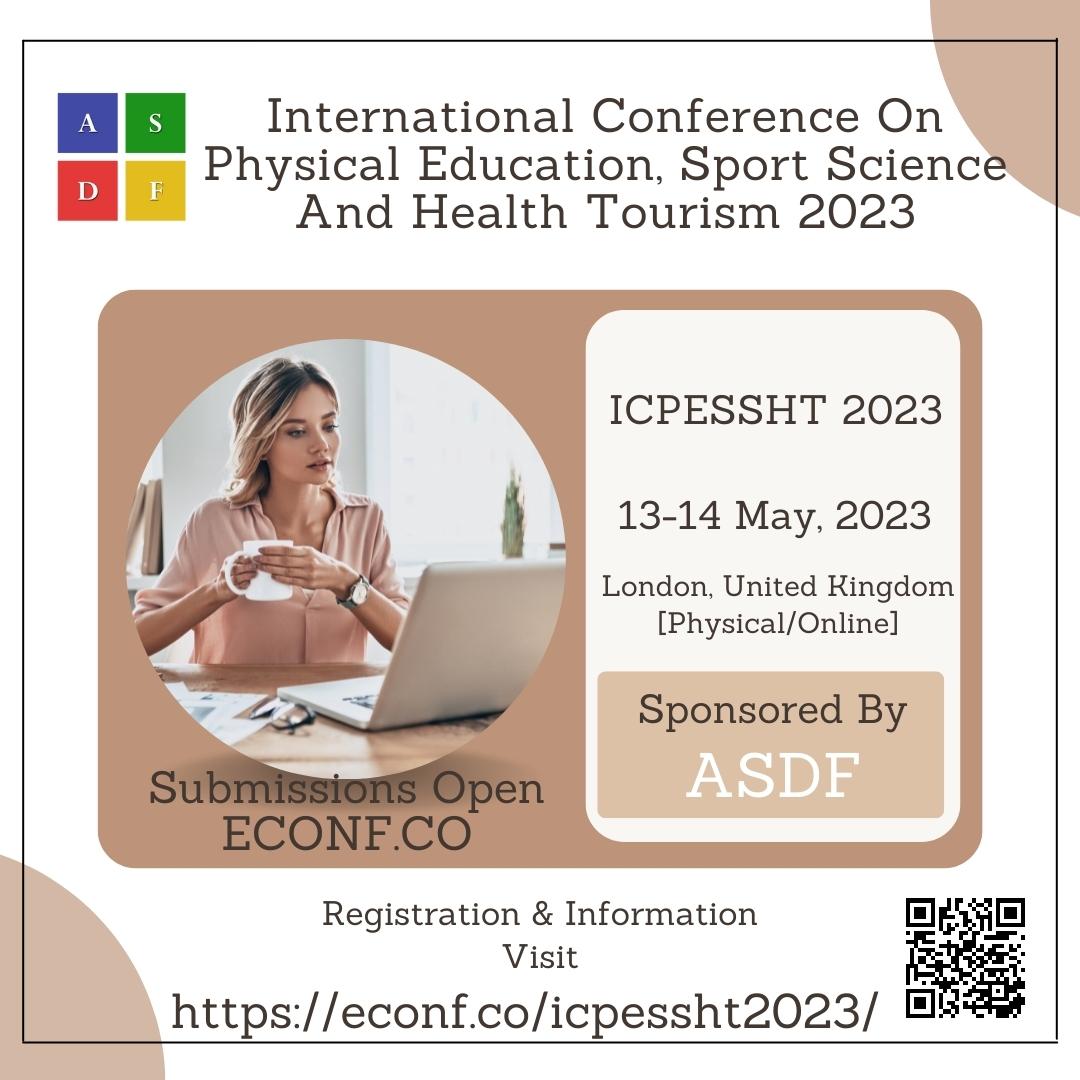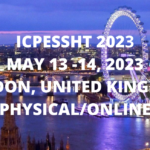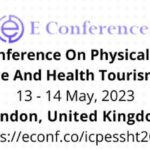 Event Details

ICPESSHT 2023: International Conference on Physical Education, Sport Science and Health Tourism 2023 aims to bring together leading academic scientists, researchers and research scholars to exchange and share their experiences and research results on all aspects of Physical Education, Sport Science and Health Tourism. It also provides a premier interdisciplinary platform for researchers, practitioners and educators to present and discuss the most recent innovations, trends, and concerns as well as practical challenges encountered and solutions adopted in the fields of Physical Education, Sport Science and Health Tourism.
Tracks of Conference
Physical Education and Adapted Physical Education
Health Education and Health Promotion
Sport and Exercise Sciences
Social and Sport
Health Science
Sport Management
Recreation and Tourism
Issue on the Modern Olympic Movement
Training and Movement Science
Physical Education and Sports Education
Exercise and Sports Physiology
Physical Education and Sports in Disabilities
Exercise and Sports Psychology
Physical Activity and Health
Physical Fitness
Kinantropometry
Motor Development and Learning
Olympism
Recreation
Sport Nutrition and Ergogenic Aids
Sport Biomechanics and Kinesiology
Sport Economy, Sponsorship and Marketing
Sport Philosophy
Sport Business
Sport Sociology
Sport History
Sport and Health
Sport and Tourism
Sport Management
Sports Injury Prevention and Rehabilitation
Organ Transplantation: Including liver, renal, pancreas, and bone marrow transplant.
Cerebral Vascular Angioplasty
Hepatic Artery Angioplasty
Chemotherapy and Radiotherapy for various cancers
Eye Surgery
Slimming Services and Skin and Cosmetic Surgery
Cardiovascular Surgery
Hip and knee orthopaedics and Arthroplasty.
Infertility Treatment through Assisted reproductive technologies (ART) such as in vitro fertilization (IVF).
Article/Paper Submissions Link: https://mysubmissions.online/e-conferences-b-2023/
Registration: https://www.tickettailor.com/events/econferences/708632
Time

13 (Saturday) 9:00 am - 14 (Sunday) 6:00 pm
Location

London, United Kingdom [Physical/Online]