27apr(apr 27)9:00 am28(apr 28)5:00 pmInternational Conference on Education, Business and Architecture Design 2023ICEBAD 2023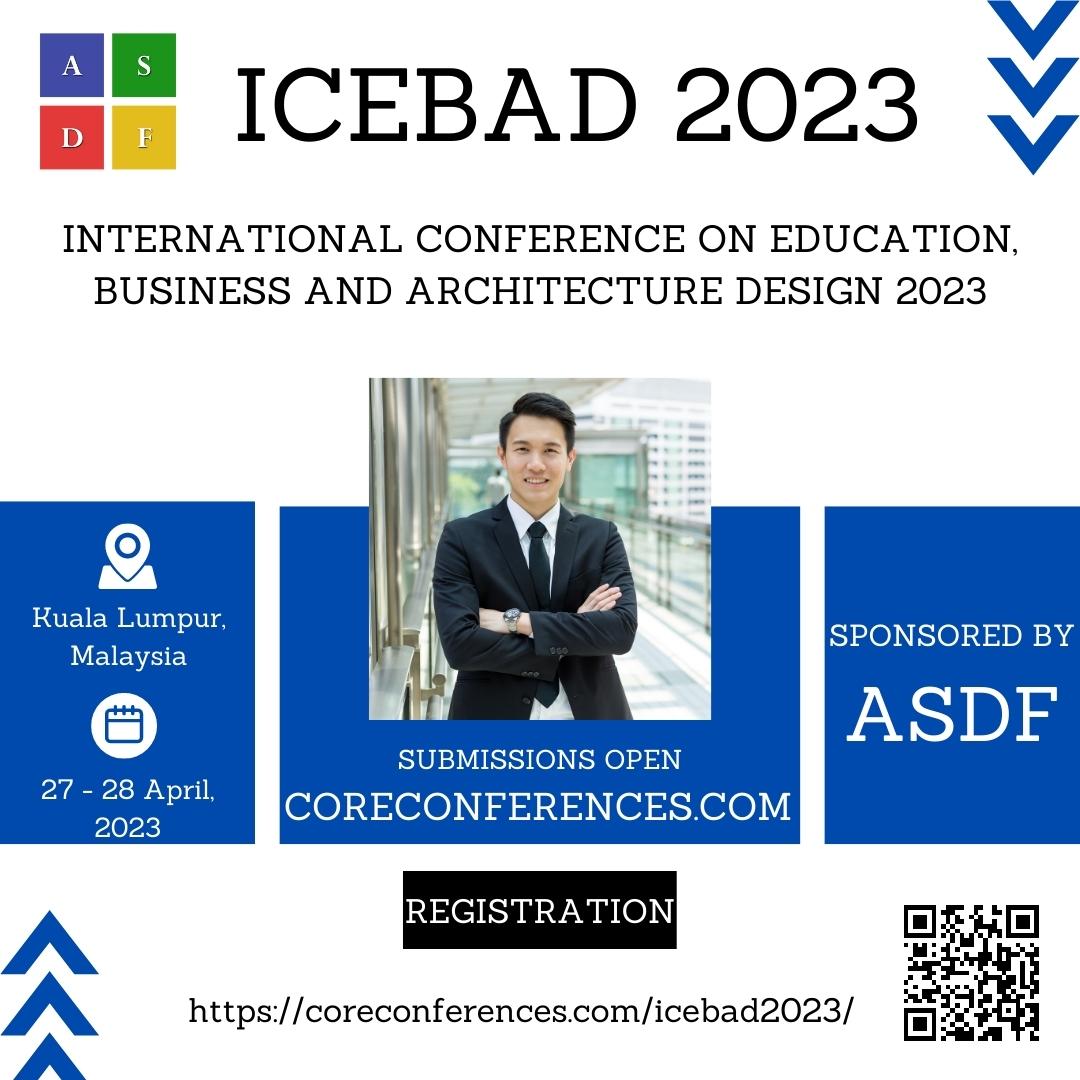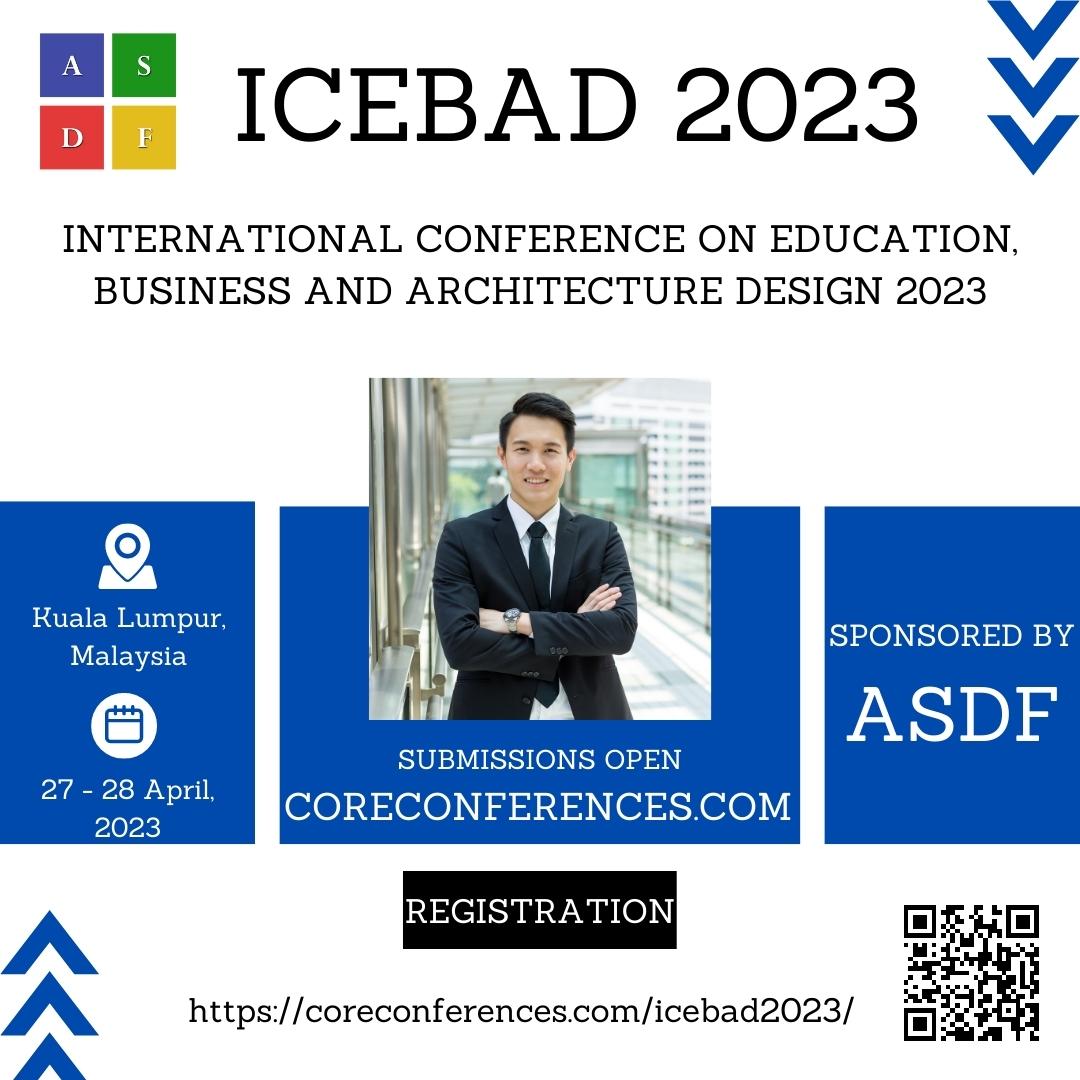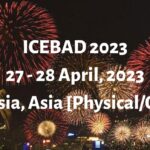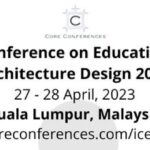 Event Details

ICEBAD 2023 is an opportunity for academics, students, scholars, scientists and engineers from around the world who are involved in the study, management, development and implementation of systems and concepts to combat information warfare or to improve Education, Business and Architecture Design to come together and exchange ideas. This conference is trying to establish itself as a key event for the understanding of threats and risks to information systems, the development of a strong security culture, and incident investigation.

Please consider submitting to this conference. We are interested in the entire range of concepts from theory to practice, including case studies, works-in-progress, and conceptual explorations.

Prospective authors are invited to submit original technical papers by the deadline for publication in the ICEBAD 2023 Conference Proceedings and for presentation(s) in the symposia listed below. Deadlines will be strictly matched and late papers will be summarily rejected. The conference welcomes papers on the following (but not limited to) research topics.
Tracks of the Conference
Educating through borders of power
Education and the boundaries of communication
Higher Education Student Learning Outcomes Assessment
Information Management and Knowledge Organization
Learning Technology and Education Policy
Globalization of Higher Education
Environmental Science and Pollution Control
Changing Technology in Secondary Education
Education, Science and Technology
Education Leadership and Education Administration
Adult Education
Anthropology and Education
Business and Economics Education
Comparative and International Education
Curriculum Studies
Distance Education
Education and Religion
Educational Systems and Policies
Education, Development and Society
Educational Administration
Educational Leadership
Educational Practice and Case Studies
Educational Psychology
Engines of growth in the developing world
E- Learning
Environmental Education
Gender and Education
Health Education
Higher Education
History of Education
IT and Education
Language Education and Literacy
Lifelong Learning
Mathematics Education
Mentoring and Coaching
Multicultural Issues in Education
Philosophy of Education
Physical Education and Sports
Primary Education
Quality in Education
Race, Ethnicity and Education
Research and Development
Rural Education
Science Education
Secondary Education
Special and Inclusive Education
Teacher Education
Teaching and Learning
Values and Education
Vocational Education and Training
Other Areas of Education
The relation between digital and traditional design processes and techniques
New and old building materials
Sustainable architecture (energy efficiency, recycling, cultural sustainability)
Global and local in contemporary architecture
Aesthetic dimension of contemporary architecture
Architecture and embodied existence
Architecture and senses
Lived space vs. virtual space
Urban experience
Atmosphere
A critique of contemporary building techniques
Mould and indoor air quality problems
Discussion on compact urbanism
Urban production environments
Research by design
Paper Submissions
Authors should submit a paper in English, carefully checked for correct grammar and spelling, addressing one or several of the conference areas or topics. Each paper should clearly indicate the nature of its technical/scientific contribution, and the problems, domains or environments to which it is applicable. Only original papers should be submitted. Authors are advised to follow ethical norms regarding plagiarism and self-plagiarism thoroughly before submitting and must make sure that their submissions do not substantially overlap work which has been published elsewhere or simultaneously submitted to a journal or another conference with proceedings. Papers that contain any form of plagiarism will be rejected without reviews.
Authors can submit their work in the form of a Regular Paper, representing completed and validated research, or as a Position Paper, portraying a short report of work in progress or an arguable opinion about an issue discussing ideas, facts, situations, methods, procedures or results of scientific research focused on one of the conference topic areas. All papers must be submitted through the online submission platform. After the paper submission has been successfully completed, authors will receive an automatic confirmation e-mail. All the papers should be 6 pages in length.
Article/Paper Submissions Link: https://mysubmissions.online/core-conferences-part-a-2023/
Registration: https://www.tickettailor.com/events/coreconferences/721272
Time

27 (Thursday) 9:00 am - 28 (Friday) 5:00 pm
Location

Kuala Lumpur, Malaysia [Physical/Online]